Elijah Sharman
According to the 1881 census, Elijah's residence is River Bank (Windmill) where he is a beer retailer. He is living with his wife Amelia.
John Foreman Howlett
John appears to have married Sarah Pigeon in 15th October 1940. The 1881 census show John is living on Ten Mile Bank, his occupation is a Bridge Toll Collector. So he must have been working for the Hilgay Bridge Company. His marital status is a widower, so presumably Sarah must died sometime before. He appears to have a son named William, aged 9 years.
By 1891 he is now aged 73, still a Toll Collector, but his address has changed from Ten Mile Bank, to River Bank. For some reason the West bank is referred to as 'Ten Mile Bank', whereas the East is referred to as simply 'River Bank'. William now aged 19, is listed as Assistant Toll Collector.
William & Alice Howlett
Alice Beaton, Mary Ann Leflays younger sister married William Howlett from Hilgay in 1905, presumably they met when Alice visited Mary Ann. William and Alice lived at the Windmill Public House, Ten Mile Bank, William was a toll collector for the Hilgay Bridge Company. Alice and William had 3 children, Eleanor Isabella 1907, Sylvia 1908 and John Forman 1910.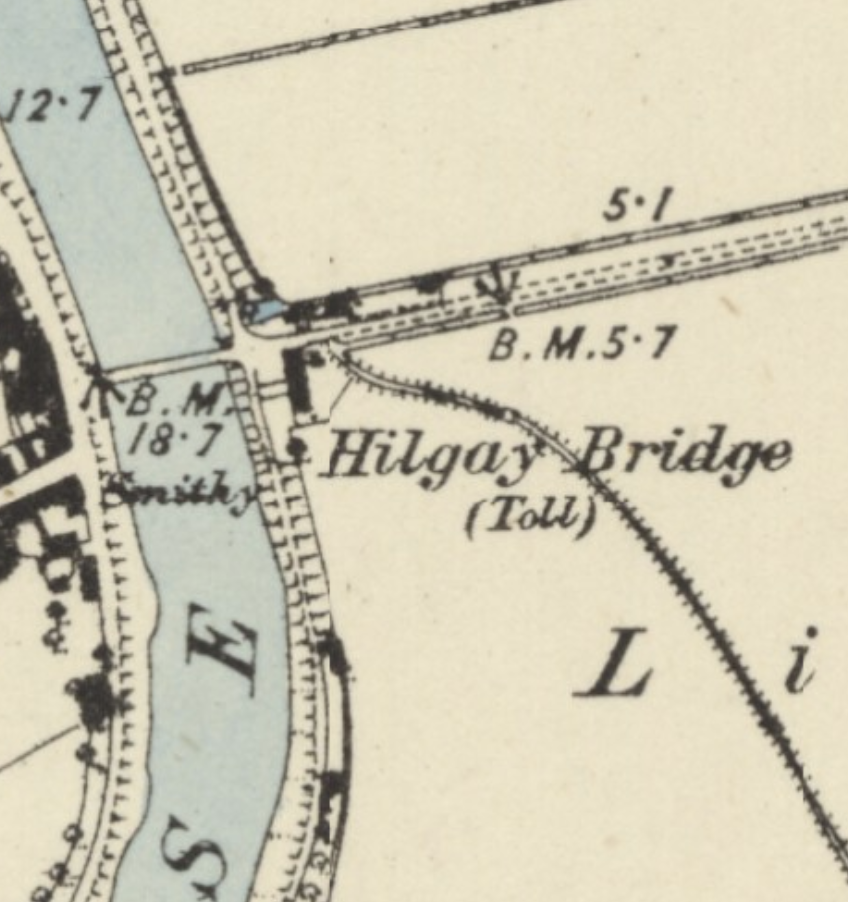 1977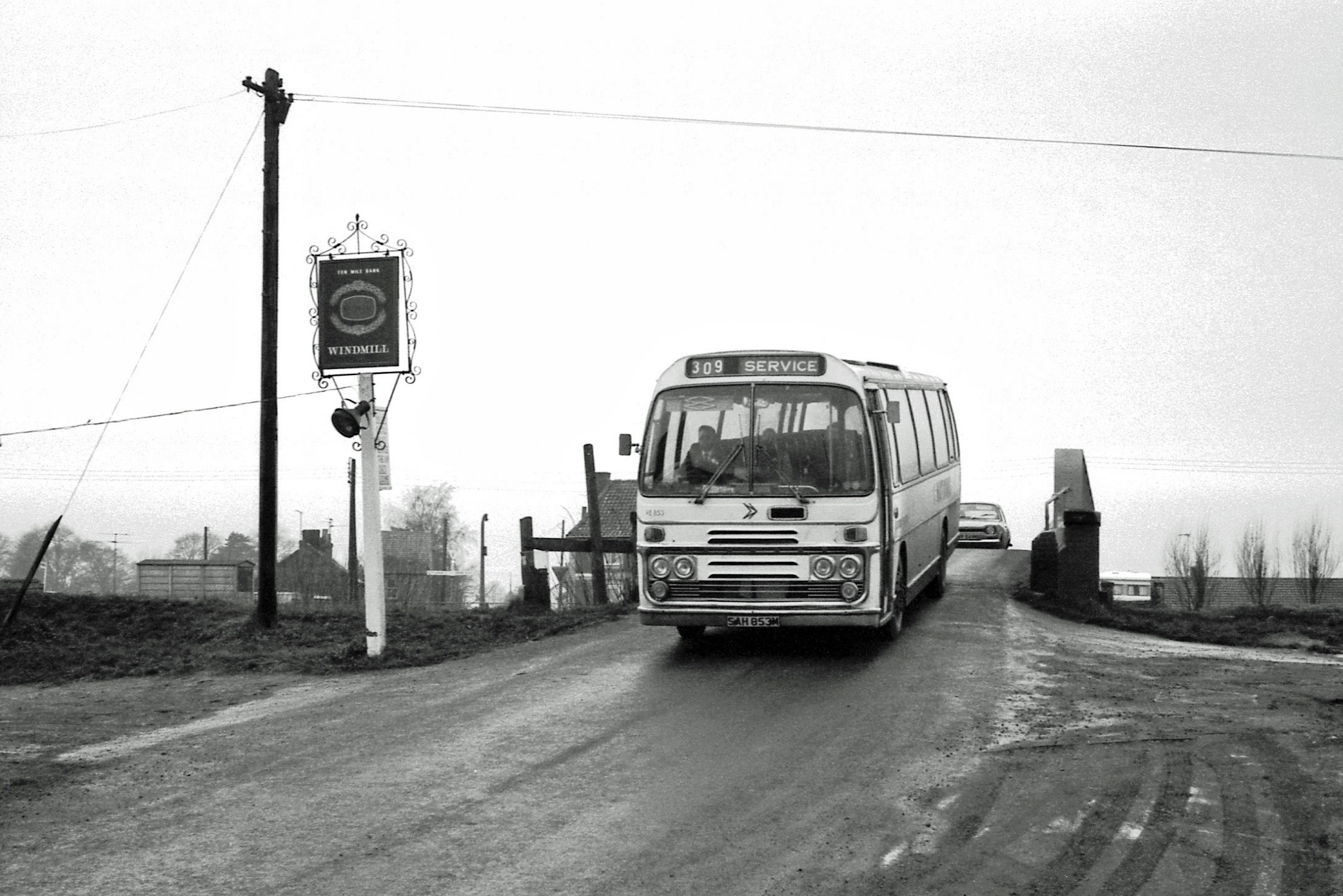 Image courtesy of Stephen J Purkiss
This photograph shows the 309 bus service passing the windmill public house in 1977. You can see the old concrete bus shelter on the far side of the river, and an older version of the pub sign.
For most of the 1970s the pub was run by Stan and Mo Wright. They had a son called Tobby.
1980s
Alex and Barbara Flemming were the licensees during the 1980s. At this time the public house was decorated with coloured lights, which could be seen as far away as the A10 at Southery. A Norfolk Line lorry would often be seen parked in the gravel car park.
There were a few caravans at the rear of the site, some outbuildings and an old air raid shelter used as storage. For a brief time this house served as a shop during the day.
2000s
It was put up for sale by auction in 2001, but stood disused for several years. This image shows the pub with its windows boarded up.
It was finally demolished in 2008 for road improvements. See the history of the bridge.
During construction of a new bridge to replace Ten Mile Bridge several wooden posts were discovered under outbuildings of the former Windmill Inn. These may have been part of a wooden structure built to support a steam engine driven drainage pump. Norfolk Heritage Explorer